Office Profile

Name of Office  

 MINATO Kokusai Accounting Firm

Office Address

 Izumi Bldg.  3-17-6 Minato, Chuo-ku

, 

 

 

 

 

 

 

 

 Tokyo 104-0043 Japan

Telephone
 +81-3-6280-5130
Managing Director

 Masayuki Kamimura (CPA, Tax Attorney)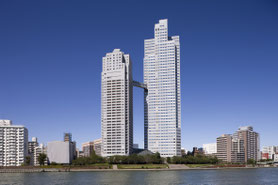 Friendly and Personalized Accounting Firm with collective expertise in international tax accounting and consultation 
As the best partner of a small to medium companies, we deliver personalized tax accounting and consultation service, aiming "timely delivery of  excellent quality at an affordable price to help clients' healthy growth."
Our Distinctive Service
Qualified and experienced professionals will deliver high quality service as a team, in both domestic and international taxation.

We provide well customized service to best suit clients' needs and size. Especially catered for small and medium-sized enterprises, we offer low-cost, high-quality tax accounting advice.

Beside our highly-advanced and professional services, we will provide basic principles and fundamental advice by working closely with each SME clients.
Our Service
Accounting/Tax
•Accounting/Bookkeeping  Outsourcing
•Payroll Outsourcing
•Preparation of monthly/annual Financial Statements
•Tax Filings
•Personal Tax Return
•Inheritance related work
Tax Consultation
•Corporate Tax Consultation
•Personal Tax Consultation
•Tax Risk Analysis
•International Tax Consulting (Investigation of overseas taxation, Cross-border taxation Advise, etc.)
Service for Foreign Affiliated Companies in Japan
Support for entering to Japan 
Company establishment support
Accounting Outsourcing
Reporting support for the overseas parent companies
Tax filing support for expatriates
Overseas Business Management Support
Support for Building Overseas Business Management System
Support for Installing Accounting Consolidation System
Support for Labor Management of Expatriates
Business Management Support for Overseas Business
Internal Audit Support for Overseas Offices
International Network
| | |
| --- | --- |
| 1.North&South   America | United States of America, Mexico, Brazil |
| 2.Europe・Russia | England, Germany, France, East Europe(Czech, Slovakia, Poland, Hungary)Russia, Kazakhstan   |
| 3.Asia | China, Hong Kong, Singapore, Thailand, Indonesia, Vietnum, India, Korea, Malaysia, Philippine |
Office Access
Address: Izumi bldg., 3-17-6 Minato, Chuo-ku, Tokyo, 104-0043, Japan
Tel:+81-3-6280-5130
Nearest Station:
5 minutes walk from Shintomicho Station (Y20) of Tokyo Metro Yurakucho line
7 minutes walk from Tsukiji Station (H10) of Tokyo Metro Hibiya Line

●Coming from Shintomicho(Y20):
Take "exit 7" to go out on the street. Walk straight ahead toward Tsukuda Ohashi (a bridge over Sumida river) for about 400 meters. Walk straight until the end of the street, where you see a Tabacco shop on your left. The office is on 2nd floor of the Tabacco shop. (In front of the Tsukuda Island Ferry Mark)

●Coming from Tsukiji(H10):
Take "Exit 3 or 4" to go out on the street. Walk straight ahead on Shin Ohashi Dori toward Hacchobori. Make right turn on Shintomicho Intersection (where you find police box and ITOKI Showroom. Walk straight toward Tsukuda Ohashi (a bridge over Sumida river) for about 400 meters. Walk straight until the end of the street, where you see a Tabacco shop on your left. The office is on 2nd floor of the Tabacco shop. (In front of the Tsukuda Island Ferry Mark)